Monitor Outdoor Landscape 46″ Safe Line

Outdoor monitor with steel box. To protect your Digital Signage system 24/7.
Features
| | |
| --- | --- |
| Brightness | 2500 nit |
| Resolution | 1920x1080 (FullHD) |
| Dimensions (W×H×D) | 1190 x 750 x 130 mm |
| Touch Screen | No |
Exports are VAT free within the EEC to VAT registered buyers.

Availability
delivery within 20 days
Warranty 1 anno

Description
Outdoor monitor with durable and secure steel box. Protects your screen from water and dust. In addition, the box has laminated safety glass that provides maximum protection from vandalism and prevents overheating. Finally, each Safe Line box has a reprogrammable lock that allows you to change the key in use to a completely different one without having to change the entire lock. It is a perfect solution for large public areas such as airports, stations and stadiums.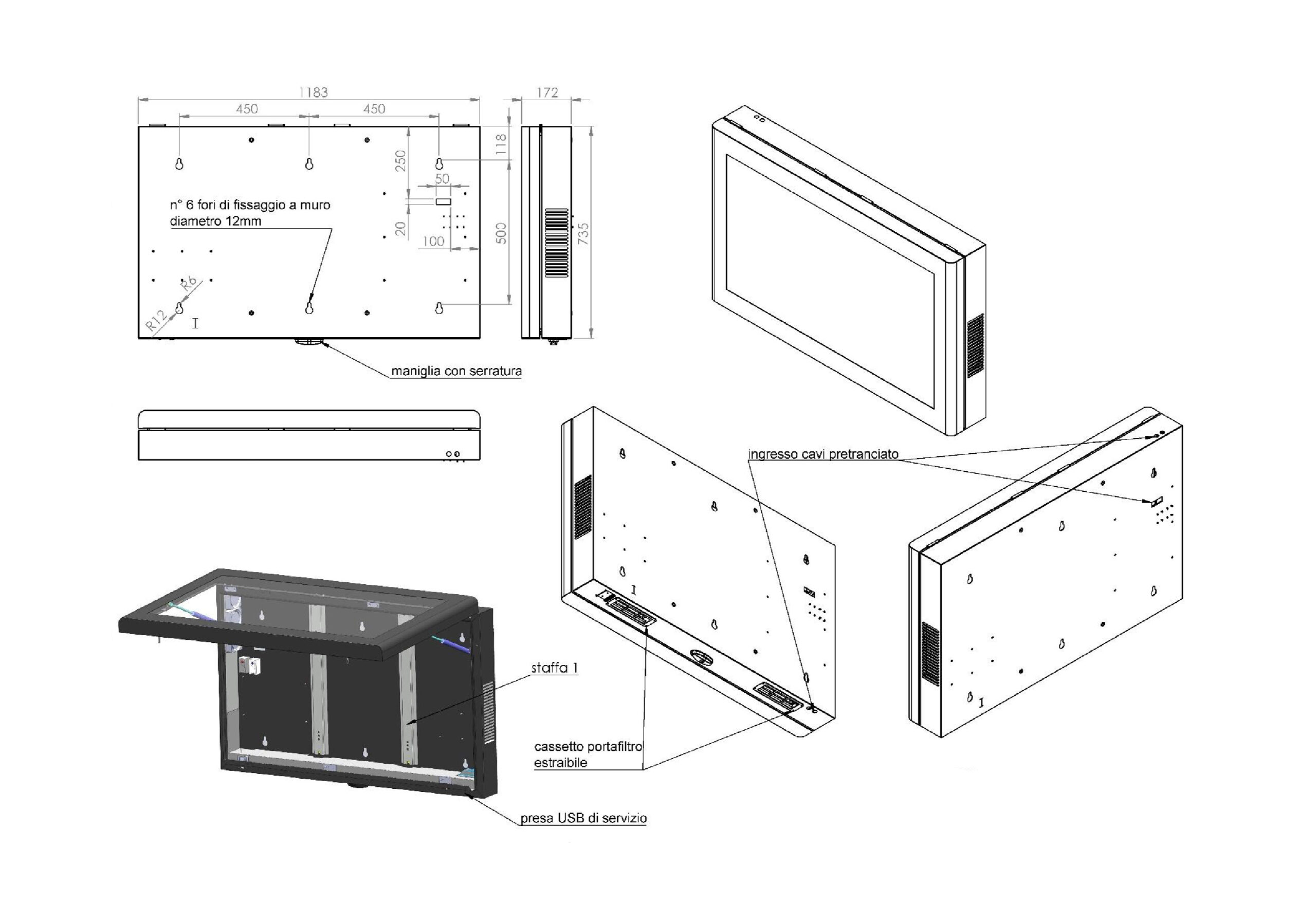 Technical specs
Display image

| | |
| --- | --- |
| Brightness | 2500 nit |
| Resolution | 1920x1080 (FullHD) |
| Diagonal (in inches) | 46" |
| Diagonal (metric) | 119 cm |
| Touch Screen | No |
Mechanical specs

| | |
| --- | --- |
| Power supply | 230V |
| External AIO panel | 1USB |
| Weight (excluding monitor) | 37 kg |