Do I have to pay the television licence fee?

"If I buy monitors for a digital signage system, do I have to pay the RAI fee?"
This is a question you are no doubt asking yourself
if you are considering installing a network of monitors within your business, be it a company or a venue.
The answer is: "it depends".. In fact, Italian law does not exclude in full from the payment of the licence fee monitors that are only used to broadcast commercial and promotional content and do not benefit from the service offered by RAI. Here's a detailed look at how it works.
Tuner, yes or no?
The crucial factor that distinguishes monitors that are subject to fee payment from those that are not is the tuner.
The tuner allows television programmes to be received.
Therefore, if you use monitors with a tuner for your digital signage system, you will still have to pay the RAI fee. The fact that you only broadcast commercial content related to your products or services without allowing the viewing of television programmes is of little importance.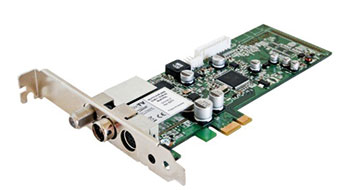 We would like to make a small clarification.According to the regulations, the tuner entails the payment of the fee if it complies with at least one of a series of standards. What are these? Those provided for by the Italian system to be able to receive broadcasts in the frequency bands allocated to the PNRF (= National Frequency Distribution Plan).
Legislation: what the law tells us
What has been written up to this point refers to prot. ref. no. 12991 of 22 February 2012 which provided clarifications regarding the application of Italian Royal Decree Law no. 246/1938.. You can find the full document here.
For the sake of fairness and completeness of the contents of this guide, here is a brief summary of its main points.
Italian Royal Decree Law no. 246/1938 provides that the RAI fee must be paid:
if the device is equipped with a radio tuner, decoder and audio/video transducers since in this case, it is considered suitable for receiving radio broadcasts.
if the device is equipped with a radio tuner and free of transducers and decoders that can, however, be connected externally since in this case, it is considered adaptable to receive radio broadcasts.
According to this legislation, on the other hand, all those devices without a tuner that are neither suitable nor adaptable for broadcasting are not subject to payment of the RAI fee.
If you have read the entire guide, you will certainly have understood why it is important to opt for LFD professional monitors when you decide to install a digital signage system. These, in fact, are tunerless and are designed in such a way as to be exempt from paying the RAI licence fee. An unnecessary cost to bear given the intended use of these screens. Not the broadcasting of television programmes but the promotion of your business.