Why buy a professional-grade monitor for Digital Signage?

When installing a digital signage system, it's always better to opt for a professional monitor over a classic TV. In this guide, we explain in detail the reasons for this choice.
Consumer-grade vs commercial-grade
Before we get into the guide, we want to clarify two terms that you will see frequently in this guide. Commercial-grade and consumer-grade monitors. Commercial-grade monitors are designed specifically for digital signage or other professional uses that require intensive use. Consumer-grade monitors, on the other hand, are those we are all familiar with as televisions. What differences are there? Quite a few. All of considerable importance. Now, let's analyse them one by one.
The first fundamental difference lies in the operation, that is the ability of a monitor to operate continuously. Professional monitors are designed to ensure excellent performance even with continuous and intensive operation. There are models that can work flawlessly for 16 hours nonstop, others for 18 hours straight and still others that can withstand 24 hours a day. No risk of shutdown or burn-in. That annoying effect whereby an image left paused on a screen for a long time remains superimposed, interfering with the transmission of new content (as in the image opposite). This is very common in normal televisions as these are designed to run for up to 8 consecutive hours.
In addition, using a monitor for more hours than it was designed for invalidates the warranty.
How can the manufacturer know how many hours I used my screen for? Each display has a life timer that records its operating time (hours of life). If the hours recorded are longer than those indicated in the datasheet, you will no longer be able to enjoy the service benefits afforded by the warranty, even if it is still valid.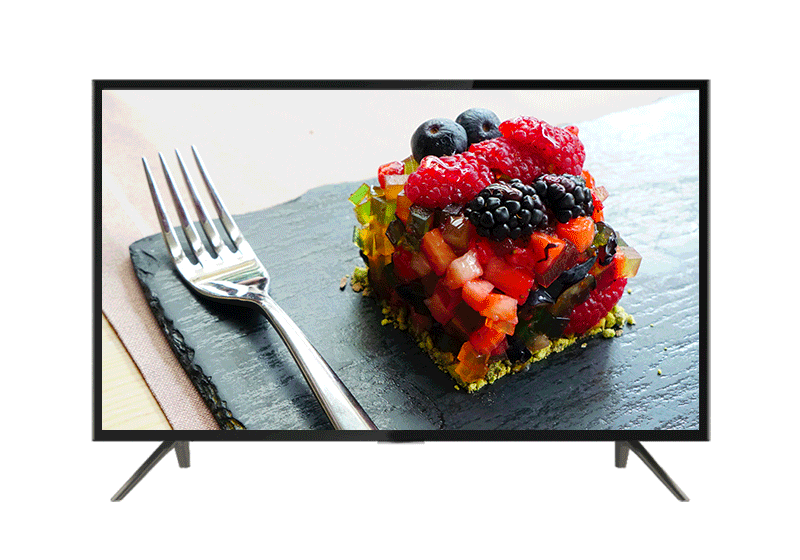 The VESA standard indicates the distance between the holes on the back of the monitor. Holes on which the brackets will be mounted at the time of installation.
Here is a more in-depth explanation.
.
In commercial-grade monitors, this measure meets standards that are the same all over the world. In this way, you have the possibility to choose from a wide range of mounts and are sure to always find the right size for your screen.
In the case of consumer-grade displays, however, the VESA standard is not always respected. There can be very different sizes, and this makes it very difficult to find the right bracket.
Every monitor has its own nits
Another fundamental difference is in the brightness. Digital signage monitors can range from 350 to 4000 nits (depending on the product you choose). This way, you are guaranteed to have content that is perfectly visible in all lighting conditions and in any environment. Indoors or outdoors. If, on the other hand, you opt for a standard TV, you can count on a maximum brightness of 300 nits, which is just enough to guarantee optimal visibility indoors. Provided there are no direct light sources. In that case, you will also have to deal with annoying reflections that will make it difficult to view the transmitted content. In professional monitors, this problem does not exist. Most of them, in fact, are equipped with anti-glare panels.
If you want to know the perfect brightness for your monitors,click here.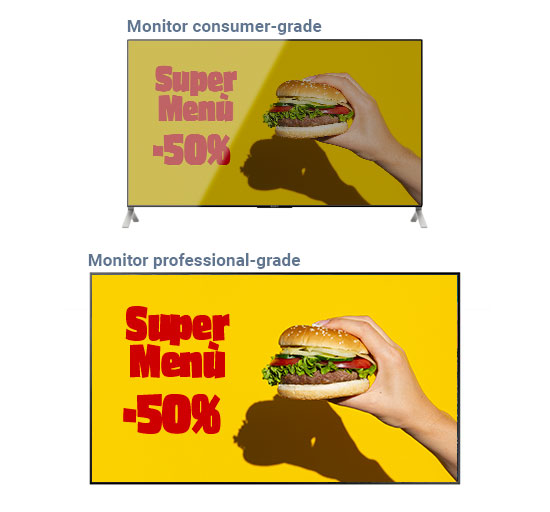 Commercial-grade monitors are equipped with various systems that allow you to manage brightness, switching the screen on and off. This means you can be confident that you always have the power consumption of your digital signage system under control. In particular, many professional monitors have a built-in sensor that calculates the amount of surrounding light and automatically calibrates the brightness according to it.
Consumer-grade displays, on the other hand, do not present this type of technology because they are created to be used only a few hours a day.
Typically, commercial-grade monitors have a compact and ultra-slim design. This saves valuable space within the store and removes distractions that would prevent customers from focusing on the one thing that matters: your content. In addition to an anonymous design, professional monitors often also have a removable manufacturer's logo. What you see in the photo below, for example, is a digital signage monitor seen in profile.

Commercial-grade monitors are designed to withstand and last over time. Most of them have a temperature management system that prevents them from overheating. Some resist dust and water splashes. Others may be exposed to direct sunlight for a long time.
In outdoor monitors, this difference in structure is even more evident. Having to withstand extreme environmental conditions, this type of screen is housed in an IP65 steel frame with vandal-proof glass, fans and an air conditioner.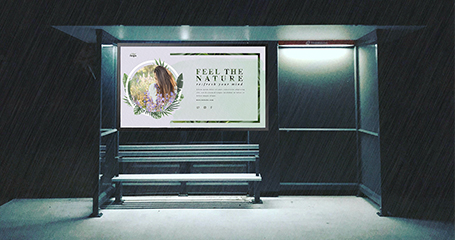 Commercial-grade monitors can count on a 3-year warranty that can be extended up to 5 or 6 years depending on the manufacturer. Consumer-grade monitors are guaranteed for a maximum of one year and, if misused within a monitor network, may require replacement several times over time, exponentially increasing the maintenance costs of a digital signage system.
Swop or OnSite
In addition to having a longer warranty period, professional monitors have different types of warranties. The application of one or the other depends on the brand that produced your screen. Let's examine these in detail:
SWOP Warranty:in case of breakage or malfunction of the monitor, a new one will be sent to you and after a few days, a courier will come to pick up the broken one.
On-site Warranty: In the event of a fault or malfunction, the manufacturer sends out on-site technicians to repair the monitor. If the technician cannot solve the problem, they will pick it up and take it to service for repair or replacement.
If you are interested in learning more about the warranties for professional monitors, click here.
A TV also differs from a commercial-grade monitor in its internal functionality. Let's take a detailed look at what they are.
Consumer-grade monitors have a tuner that allows us to watch television programmes broadcast by the public service. If it is a smart TV, we will find several apps for watching films and videos installed. In addition, there are colour correction functions.
Commercial-grade monitors are equipped with simple in-house digital signage software to create simple combinations of images and videos by scheduling them for publication. In addition, they allow remote control of various functions and can be programmed to switch on and off.
Professional monitors can be connected to each other to create real video walls. The tiling option, in fact, allows you to combine the screens using HDMI to ensure that the contents are transmitted on a maxi-screen composed of multiple displays. In addition, there are monitors on the market specifically for this use that are characterised by their ultra-thin bezels. So, even if the image is split over several screens, the user will have the impression of looking at one large screen.

Legislation on the payment of the RAI licence fee stipulates that televisions equipped with a tuner must pay it, whereas commercial-grade monitors (without a tuner) are not subject to payment of this fee.
Commercial-grade monitors are equipped with integrated digital signage software that allows you to create simple combinations of video and images, scheduling their publication. In addition:
They have a slot for inserting an internal PC.
They have the ability to disable the infrared sensor to prevent the screen from being controlled by outsiders.
Touchscreens are also available to create interactive digital signage experiences.
In short, the purchase of commercial-grade monitors entails a higher initial investment. Over time, however, the need for interventions and maintenance is reduced to the minimum necessary.Televisions, on the other hand, while costing less, require more frequent servicing that usually ends with the replacement of the device. This will certainly cost you more in the long run than if you had bought a professional monitor when installing the system.
Now you know why it's good to opt for a professional monitor over a normal home TV set. You are ready to choose yours on the Store.