Monitor Outdoor Portrait 65″ Safe Line

Outdoor monitor with steel box included. For Digital Signage that lasts for a long time.
Features
| | |
| --- | --- |
| Brightness | 2500 nit |
| Resolution | 1920x1080 (FullHD) |
| Dimensions (W×H×D) | 980 x 1700 x 180 mm |
| Touch Screen | No |
Exports are VAT free within the EEC to VAT registered buyers.

Availability
delivery within 20 days
Warranty 1 anno

Description
Safe Line is an outdoor monitor equipped with a steel box. Ideal if you are looking for a solution that provides security and durability. This means you can count on maximum protection from water and dust. Vandalism and overheating will also no longer be a problem. In fact, 6 mm laminated safety glass protects the screen and provides thermal insulation. Another strength of the Safe Line is the reprogrammable lock. It allows you to replace the key in use without having to change the lock as well. The perfect solution for large public areas such as airports, stations and stadiums.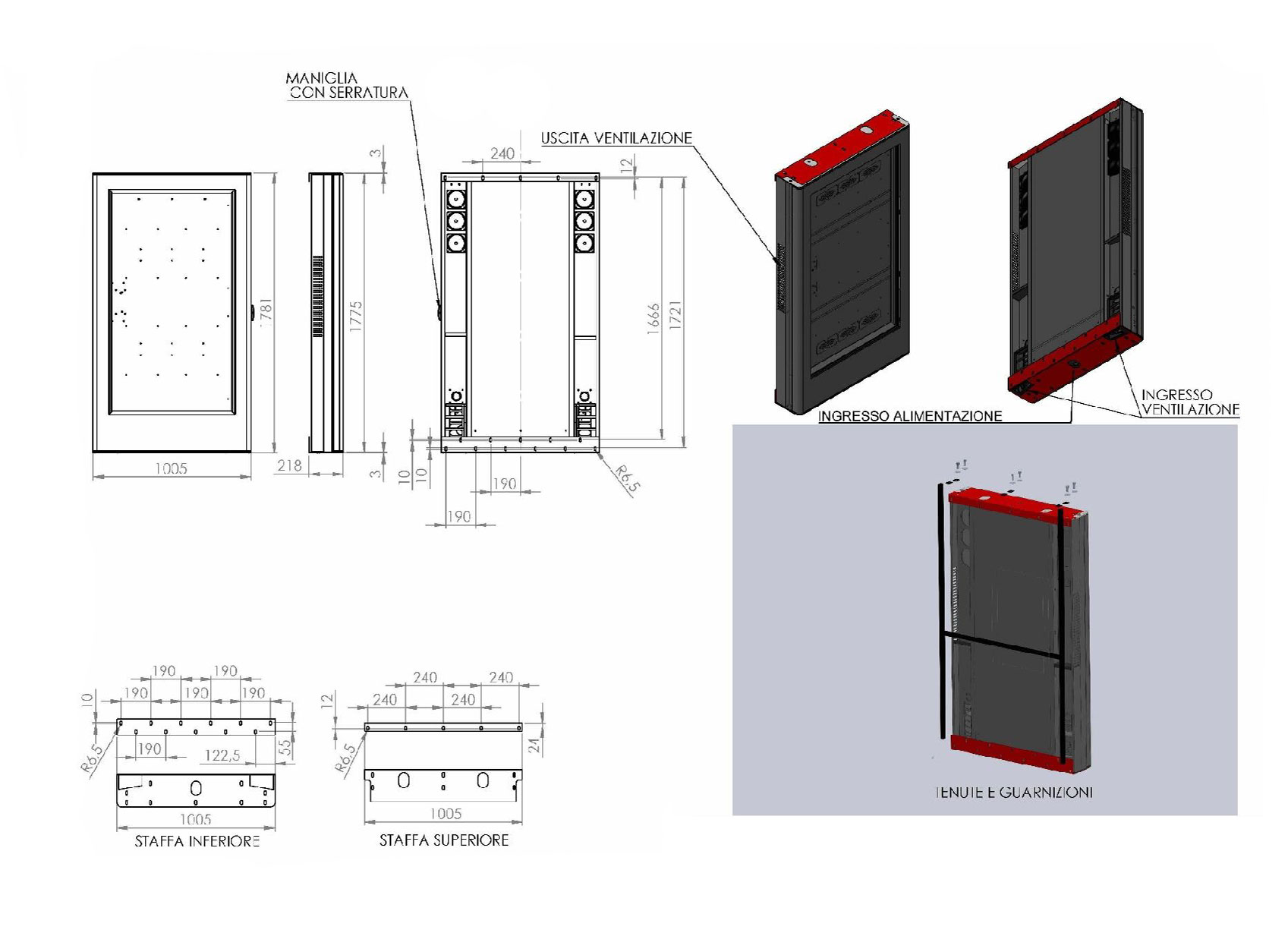 Technical specs
Display image

| | |
| --- | --- |
| Brightness | 2500 nit |
| Resolution | 1920x1080 (FullHD) |
| Diagonal (in inches) | 65'' |
| Diagonal (metric) | 165,1 cm |
| Touch Screen | No |
Mechanical specs

| | |
| --- | --- |
| Power supply | 230V |
| External AIO panel | 1USB |
| Weight (excluding monitor) | 60 kg |